Parking, Shuttles, & Directions
Self-Parking - Lower Lot - Olympia Shelter
Ample self parking is available at the lower shuttle lot called the Olympia Shelter lot.
Please do not attempt to park in the lot adjacent to the North Park Lodge as that is reserved for convention useage only.
Google Maps directions.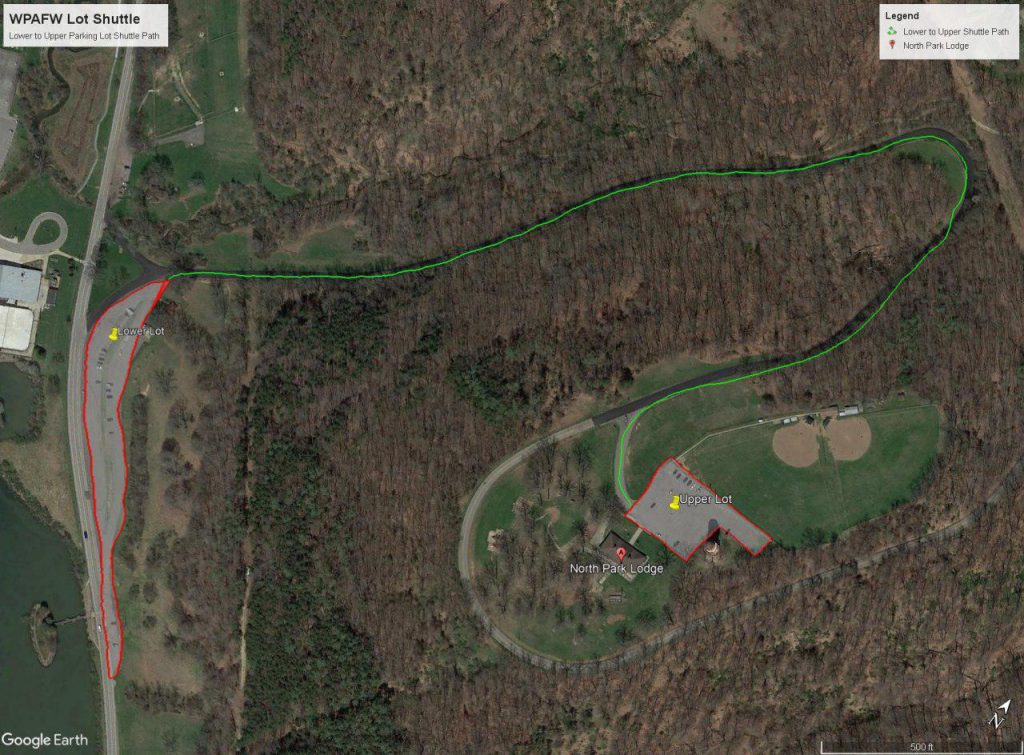 Reserved Parking - Upper Lot - Adjacent to Lodge
Parking Adjacent to the North Park Lodge is reserved for con specific use only. (please see WPAFW Parking Map image).
Please note that attendees are required to park in the Self-Parking – Lower Lot – Olympia Shelter.
Shuttles will run approximately every 15 minutes.
Google Maps directions.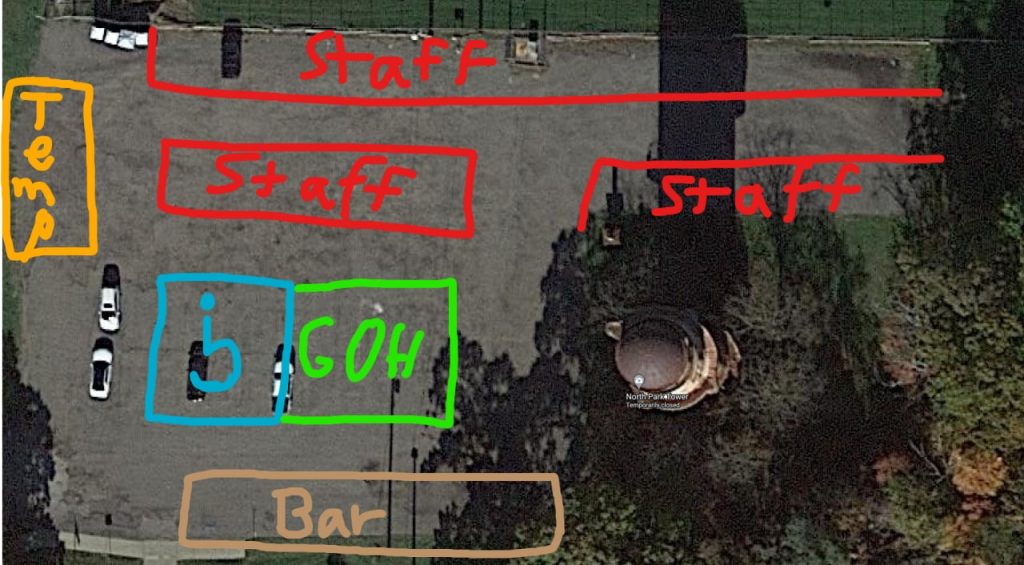 Home2 Suites - Directions to Lower Lot
Fairfield by Marriott Hotel - Directions to Lower Lot
WPAFW provides shuttle van service between North Park Lodge and the Home2 Suites and Fairfield Inn by Marriott. We are pleased to once again offer this service to our attendees!
In addition to 15-minute shuttle trips between upper and lower lots, hotel shuttles will bring attendees to and from the Home2 Suites and the Fairfield Inn by Marriott.
Being that WPAFW will be serving beer on-site, this shuttle is available for folks who will be enjoying frothy brews but do not have a safe ride available back to the hotel. Shuttle runs will be limited and available on a first-come-first-serve basis.
COVID-19 Policy: WPAFW 2023 Policy requires masks to be worn while aboard the shuttle vans and complimentary masks will be available on each shuttle. WPAFW and the Shuttle Staff thank you for your cooperation with this policy.
The shuttle schedule will be posted on Twitter (@wpafw) and with further updates posted to the Shuttle Telegram channel; https://t.me/ShuttleWPAFW